Statistics 2020
The statistics for 2020 can also be found in a PDF-file here.
The Danish Institute of Arbitration's caseload
An average of 124 cases per year has been filed at the Danish Institute of Arbitration (DIA) in the past five years.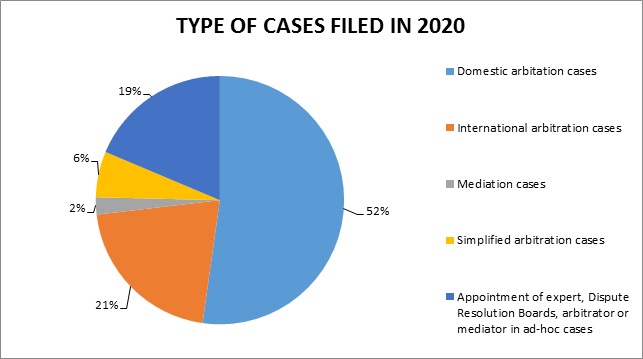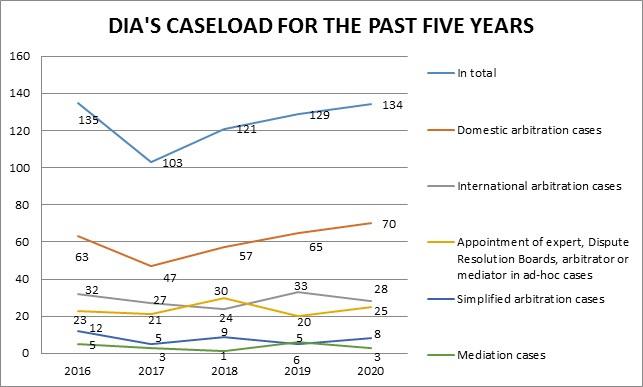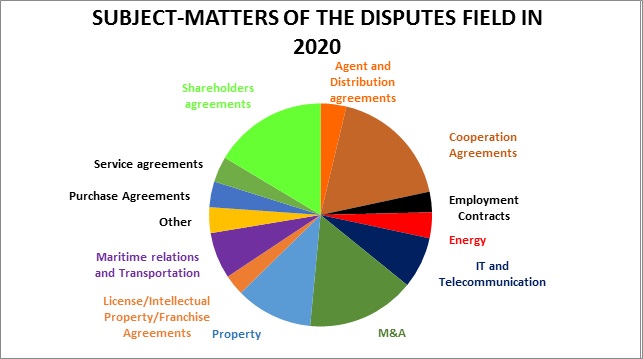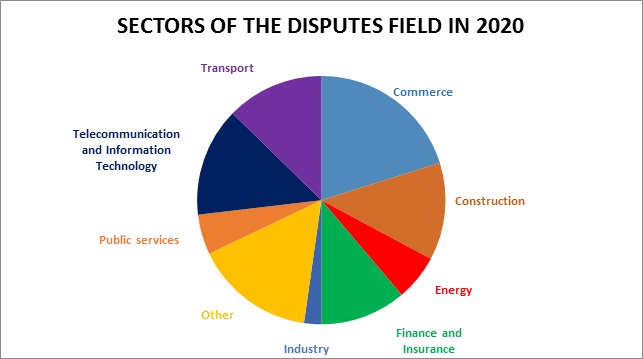 The arbitration cases
Of the Arbitral Tribunals appointed in 2020, 52 % were composed of a Sole Arbitrator and 48 % were a three-member Arbitral Tribunal.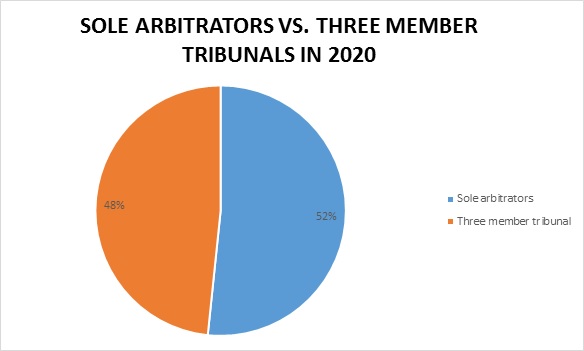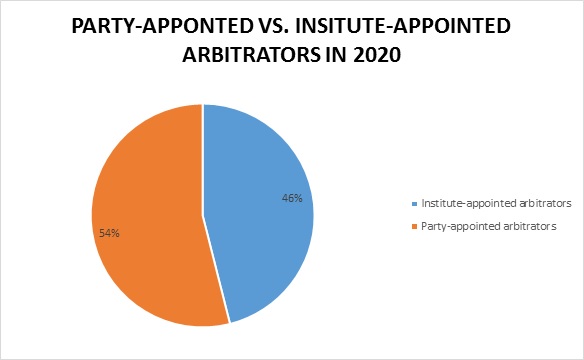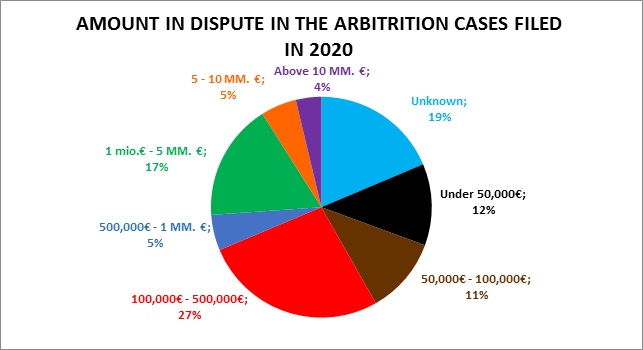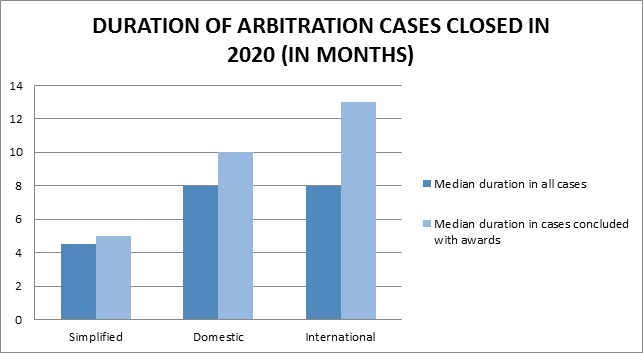 Nationality of the parties
The parties in the 134 cases filed in 2020 came from 20 different nationalities (excluding Denmark).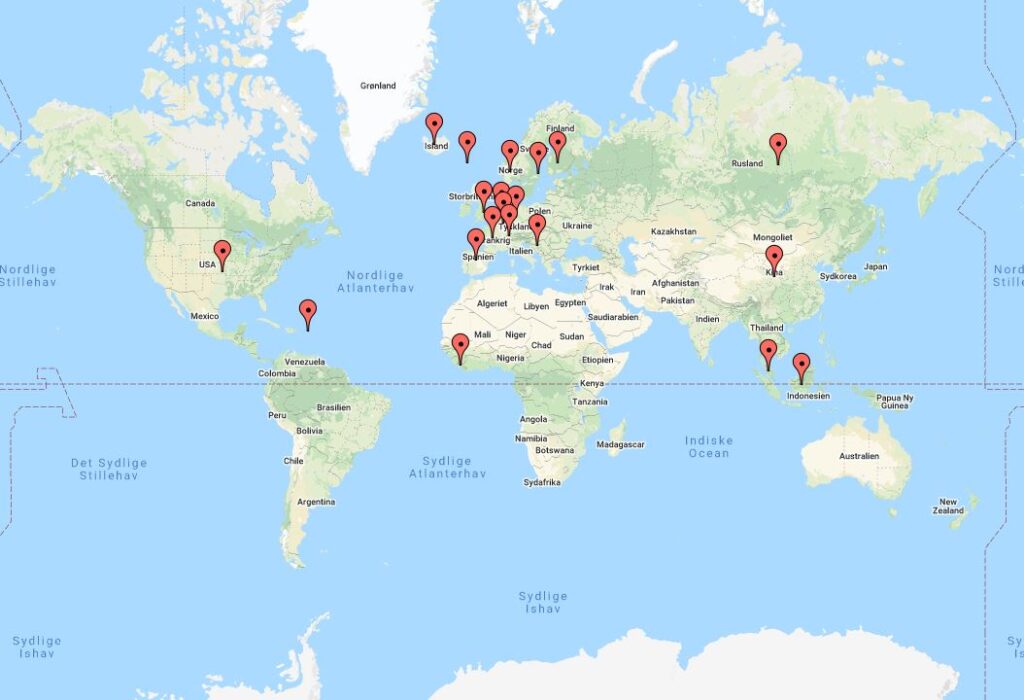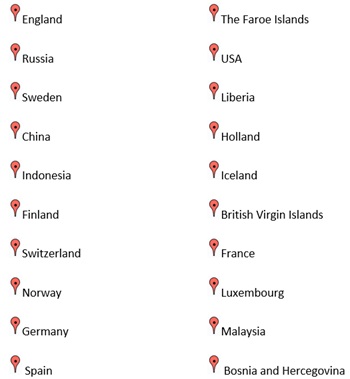 Final Awards Rendered
In 2020, a total of 67 Final Awards were rendered. Arbitration cases resulting in Awards on Costs due to settlement or withdrawal are not included in the number of 67.